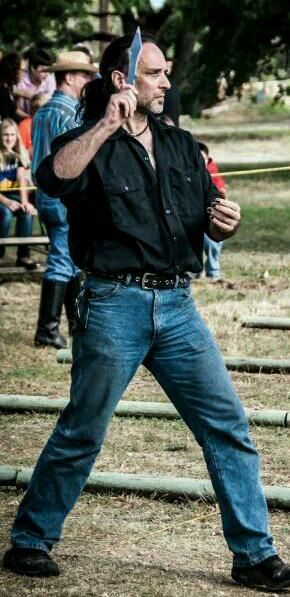 2012 International Knife Throwers Hall Of Fame Competition
I came in 22nd out of 35 of the worlds best knife throwers. I went down to Texas 4 days early so I could practice more on the range and due to a shipping error I did not get my knives until the afternoon before the competition with relly not much time to practice. Still, I'm happy with my placement and can't wait to do better next year!
Camp Blanco 2012
Wow! I have to say it was the BEST vacation I've ever had! What could be better than a week of Knife-Throwing Camp?!!
Throwing knives, throwing tomihawks, riding longhorn bulls, throwing atlatl arrows, watching shooting from horseback, seeing the wonderful Dan Mink show, fried catfish dinner, the whips making sonic booms in the air, Chuck-Wagon awesome food, scorpions in the firewood, the Gold Cup, the 2012 IKTHOF Competition, the sunday games, private whip lessons, a keg at the campfire, seeing Bigfoot, private tours, camp throwing, meeting legends, meeting a new family...and getting stung on the tounge by a bee!! BEST WEEK EVER!! :)
Dan Mink and Melody Joy were simply wonderful to watch as they performed their high level of skill in the arts of gun spinning, trick shooting, horse tricks, knife throwing, whip cracking, and laso spinning! I love watching someone with high level of skills...and as you will see they put on a fantastic show that is such a joy to watch.
As I'm talking about the people I just have to say...EVERYONE was just so nice and helpful, I just can't say enough about how everyone made everyone else feel like family. Everyone made sure that their brothers and sisters of the blade had what they needed and had a wonderful time!
Everything is bigger in Texas and these are the biggest hearts I've ever seen!!! I love ya all!
You know...when you have a day filled with good food, good friends and good sport...and you go back to the campfire and look around...Across from you is legend Bob Karp singing songs with his beautiful voice, you have Pat Minter telling us wonderful stories of a coon hunting monkey with a handgun, Jack Dagger falling over...again, Alamo Bainton with a big smile on his face, new and old friends who came from all around the world to fling some steel...In the world of Knife Throwing it just doesn't get any better than this!
The best throwers in the world competing, legends of the art giving advice to the next generation, great food and entertainment, a beautiful area, diferent types of fun, the best of people.
If you throw knives you MUST GO to CAMP BLANCO!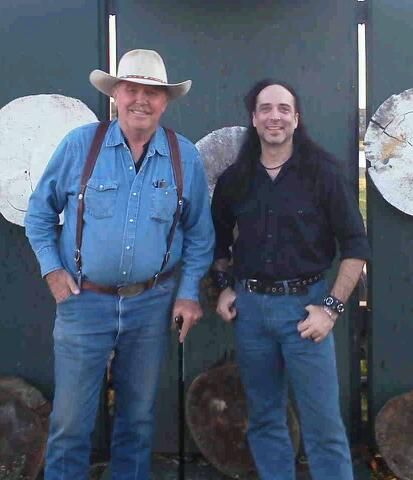 Good friend Mike Alamo Bainton, winner of more knife throwing world records than anyone! And a Hell of a nice guy! I'm honored to call him friend.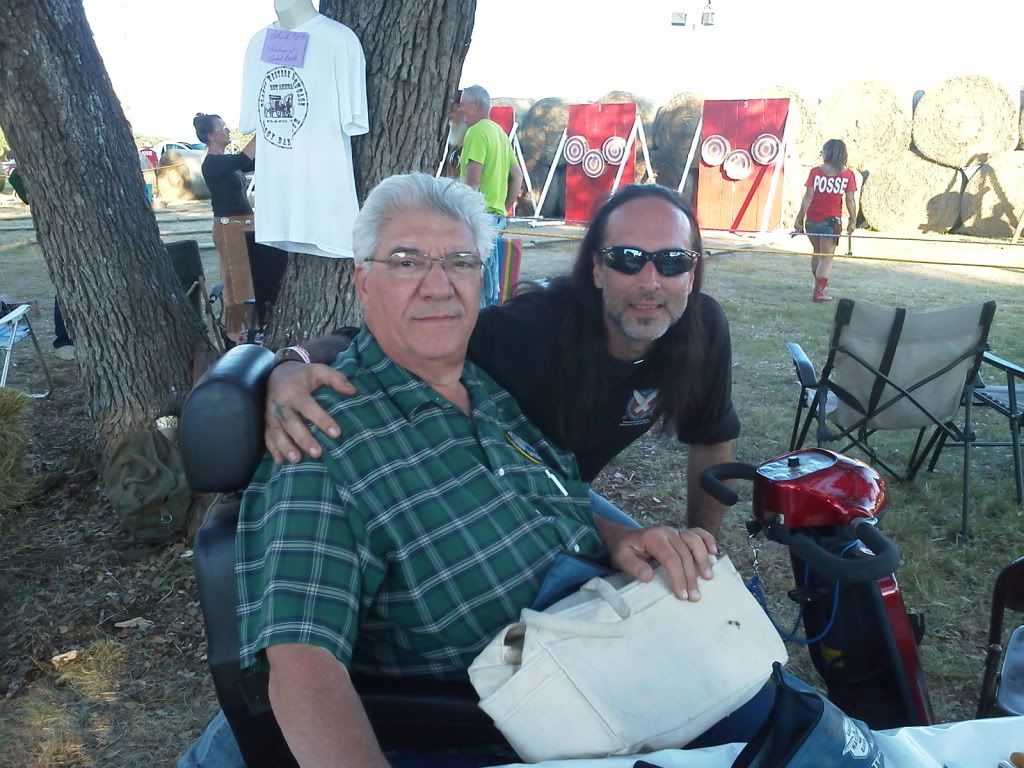 Uncle Bob...Bob Master of the Blade Karp. Legend in Knifethrowing.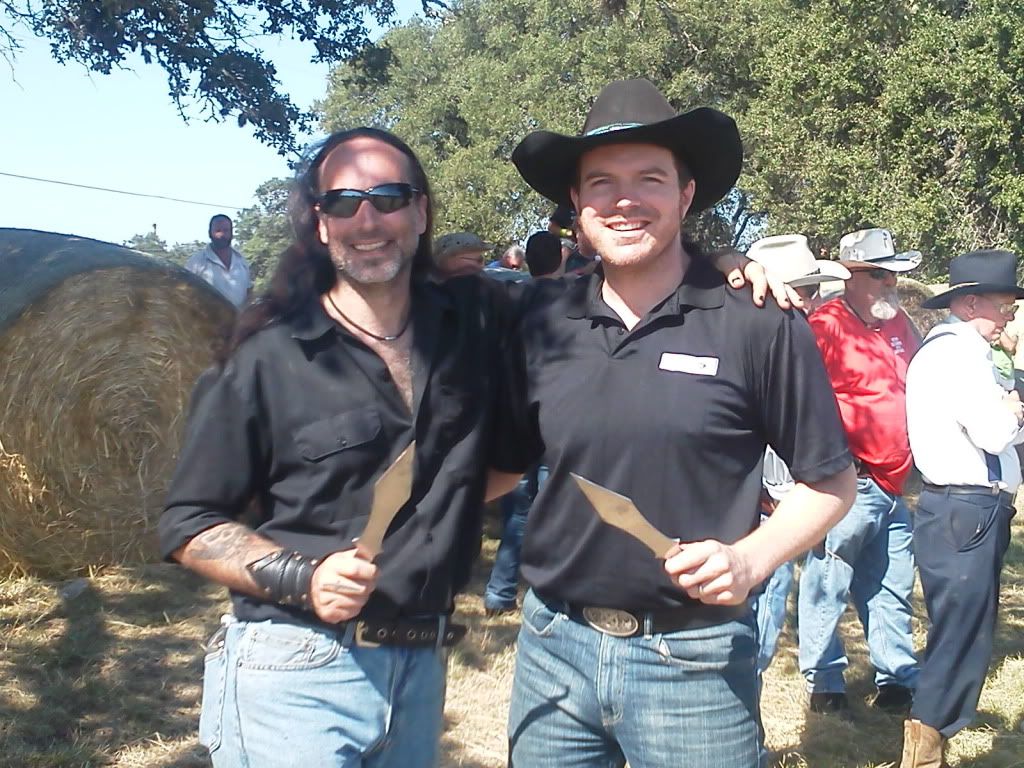 Todd Abrams, aka Jack Dagger...aka 3-Speed :Stumble, Fart, & Fall! I've seen him do all three!
Todd's a great guy, fun to be around and a laugh at the campfire! I need to buy him a rocking chair as he has a bit of a falling over problem as the night goes on.
I want steak!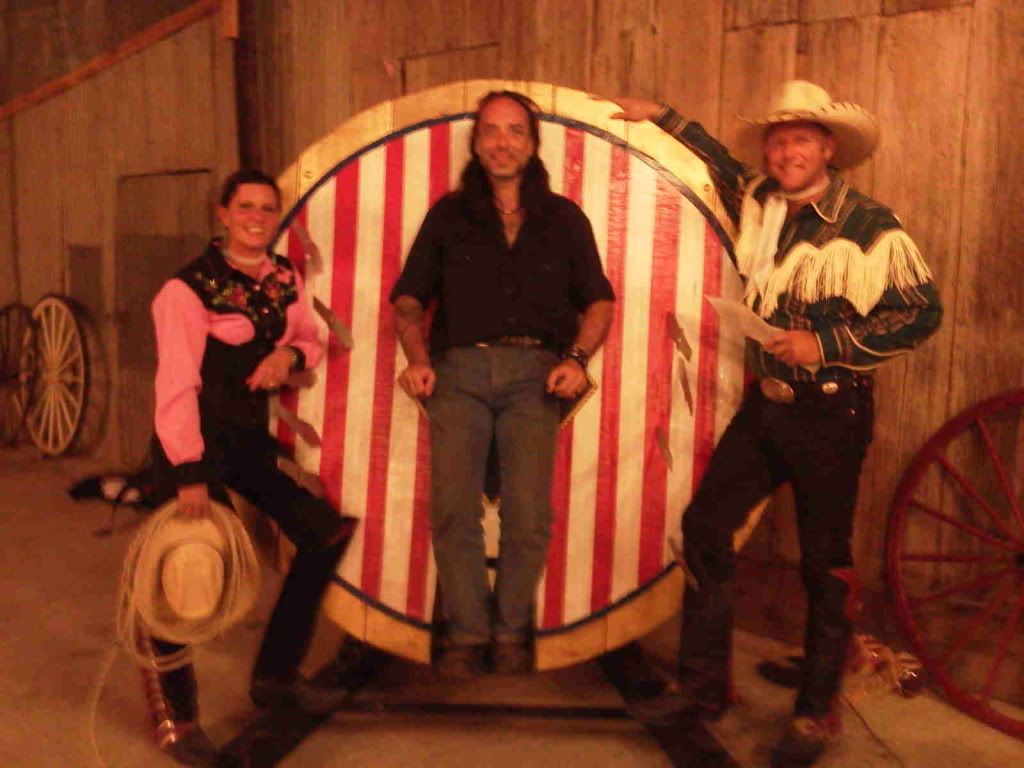 A spin on the Wheel of Death with Dan Mink and Melodee Joy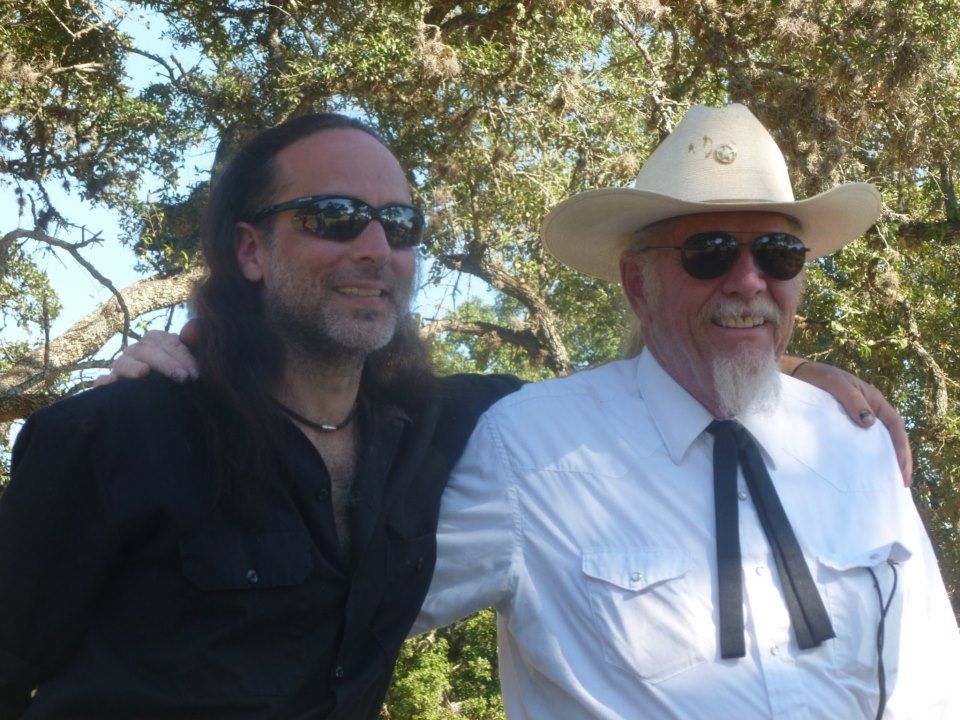 Buffalo Bill was kind enough to give me private lessons with a 21ft whip. Great guy and makes great chile!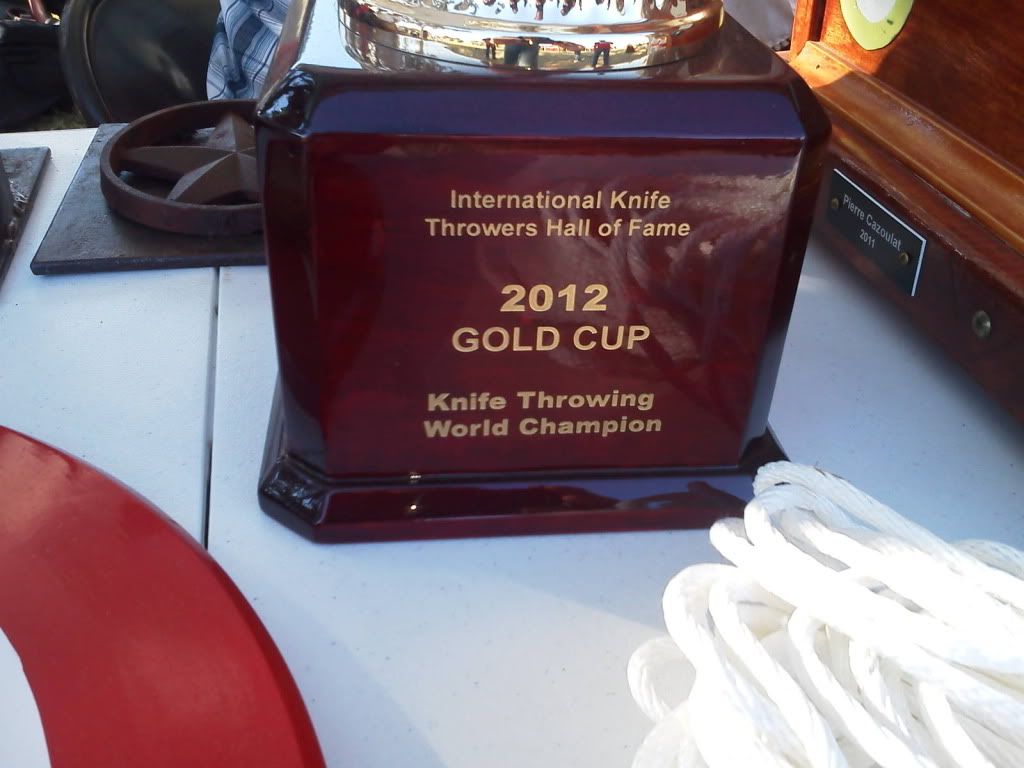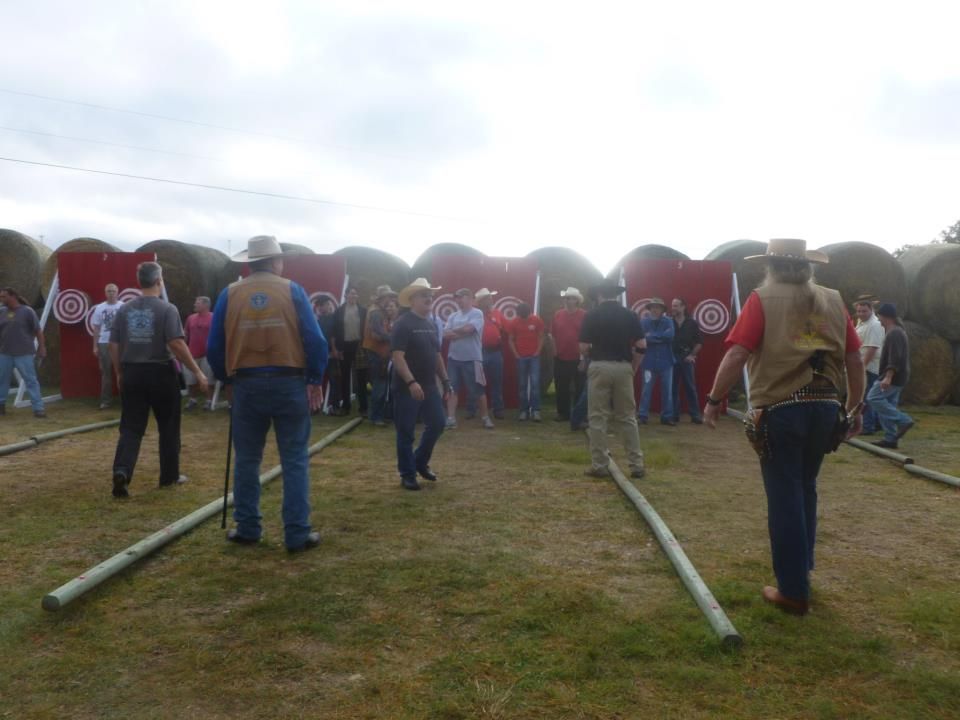 I'm going back every year! Best week of my life! Knifethrowing camp! With friends from all over USA, Canada, France, UK, and the rest of the world! These people are the best knife throwers in the world and they are my family! We all bonded over a great week of such wonderful food, great sport, tall tales, joyful entertainment. And everyone there was a knife-nut! You have no idea! These people are crazy! And I finaly found right where I fit in best!